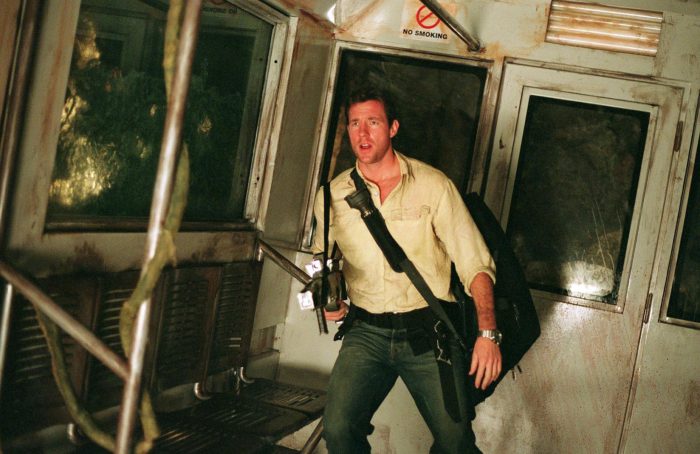 A Sound of Thunder is based on the short story by Ray Bradbury, but the film is not even close to being as good. The story is set in the future. In the short story, a man named Eckels hires a time-travel hunting service to take him back to the prehistoric era to hunt a T-Rex. Eckels is instructed to follow directions during the hunt, but things don't go as planned.
Pros: I'm glad they made the movie, but it couldn't have been more ridiculous.
Cons: Where to start? The CGI was absolutely terrible and the movie was released in 2005, and the 1984 Poltergeist had better special effects. The acting was fake and bad. The concept was terrible: in 2054, you could go hunt dinosaurs but step off the path and all the fake-looking creatures will come into your world. Not at all like the short story. The cars looked dumb. All the deaths were unoriginal. The crew used their budget to buy the wrong things.
Overall: Don't waste your time watching this. (Read the short story instead.) I give the film one carrot.