An exciting, apocalyptic movie with a frozen NYC! Where will you be when disaster strikes?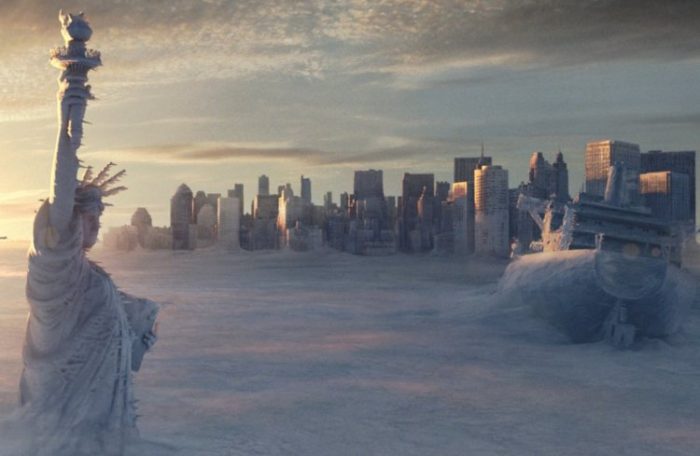 Plot: After a long crack in Antarctica, climatologist Jack Hall tries to warn people that a massive superstorm disaster is coming, but nobody believes him. He has to come up with a solution and also save his son, who is trapped in NYC.
Pros: Very destructive, which is what I expect from these kinds of movies. The Day After Tomorrow is the highest grossing disaster movie. (2012 is somehow first.) There is a dog in the film, but he lives so don't worry! The movie has a strong cast with Dennis Quaid and Jake Gyllenhaal, and the visual effects are amazing and believable. The poster design is great too!
Cons: The movie is a bit longer than it needs to be, and I couldn't watch the whole thing because I got it from my library. Never trust library movies.
Overall: It's a cool disaster movie. Lots of good tension. I recommend it! 4/5 carrots.