Click here for the Spring 2019 Syllabus.
Click here to read about literary archetypes.
May 2
We survived! Woohoo! I will grade quizzes from today and email final grades over the weekend. Have a wonderful summer!
April 25
Today we discussed Part Three of I am Malala and reviewed the quiz. For homework, please finish the book in preparation for the final quiz and email your final short story no later than Tuesday, April 30!
April 18
Today we discussed Part Two of I am Malala, and then did an exercise on naming the things that identify us. I learned that half of the boys in my class identify as procrastinators! 🙂
Homework:
1. Read Part Three of I am Malala in preparation for a reading quiz.
2. Finalize your short stories! If you're finished already, submit it for a grade. The last day to turn it in is Tuesday, April 30, by 5 p.m.
April 11
I'm so glad everyone is enjoying I am Malala. It is such an important book! Reading about other cultures and religions helps us better understand one another and examine our own lives and choices with greater clarity.
If you have not submitted the second draft of your short story, please email it to me by tomorrow evening (Friday, April 12). If you've already emailed it, I will offer feedback by our next class meeting.
Homework: Read Ch. 9-15 (Part Two) of I am Malala in preparation for a reading quiz.
April 4
Today we started talking our final unit of the class, which is the memoir and, specifically, I am Malala. It's a fascinating yet challenging story because Pakistani culture is so different from ours. In some ways, Malala is like any other young girl – she's curious about the world, loves spending time with her best friend, and she fights constantly with her brother. However, her world is fraught with gender inequality and religious turmoil, and it was in this arena where she chose to stand up for her beliefs (that all girls should receive an education, just like boys) and the Taliban shot her for it.
My hope is that every student reading this book learns that the wider world is full of "gray" issues, meaning that not everything is black or white. Not all people are one way or another. It is a good thing for our biases and prejudices to be challenged.
Homework:
1. Email me the second draft of your short story no later than Tuesday, April 9, by 5 p.m. If you are able to "share" it on Google Drive, that's great. I'd prefer to make comments right on the document without printing it out. (I can make comments on Word documents too.)
2. Read Chapters 4-8 of I am Malala in preparation for a reading quiz.
March 28
I introduced memoir in class (click here for more information) and briefly introduced our final book, I am Malala. This will likely be the most challenging book we read this year on account of writing style, language barriers, and general cultural differences. However, it's good to be challenged in this way.
Do not attempt to read this book in a rushed manner. Respect the story by reading slowly and digesting details as best you can. (Remember, you'll be quizzed on it!)
In fact, before you go back to working on your short memoir exercise you started in class, start reading I am Malala to become familiar with the language used in a memoir.
Homework:
1. Read the Prologue and Chapters 1-3 in I am Malala.
2. Revise and type your short memoir from class, then send it to me no later than Wednesday, April 3, by 3 p.m.
March 14
Today we discussed our last three short stories, and then I gave some general feedback on everyone's first draft. In short, here's what I said:
Make me care about your character(s). Offer enough backstory so I can connect with him/her/them. If I don't care about the characters, then the stakes won't matter.
Balance dialogue and narrative. Too much dialogue means you can't find a way to describe what's happening, and too much narrative can be dull. Find the sweet spot.
Resist the Urge to Explain. (R.U.E.) Write concisely and say exactly what you mean. Then, don't explain it.
Vary your sentence structure and resist writing every step your character takes. I don't need a play-by-play. Leave some things to the imagination.
Keep working on your stories! Enjoy your spring break 🙂
March 7
Today we discussed the three short stories assigned last week. Such great discussion today! I love when everyone has something to offer 🙂
Keep working on your short stories and be in touch if you have questions.
Homework for March 14:
1. Read "The Ransom of Red Chief," "There Will Come Soft Rains," and "The Necklace" in preparation for a quiz.
2. EMAIL the first draft of your short story to me no later then Tuesday, March 12, by 5 p.m. Sharing a Google Doc with me is easiest so I can give feedback directly on the document, but Word works too.
February 28
Today we talked about "The Third Wish", "The Eyes Have It", and "Thank You, M'am." Some students read them carefully, but others either struggled or didn't read them at all. I sensed the latter was going on more frequently than not, so I opted out of the multiple choice quiz today – much to everyone's shock. Be prepared for something similar next week! 🙂
Be working on your short stories! Flesh out your characters by giving them a specific syntax. Your first draft is due in 12 DAYS.
Homework for March 7: Read "To Build a Fire", "The Lottery", and "The Bet" in preparation for a quiz.

February 21
Today we talked about the short stories we read and then I reviewed everyone's plot diagram. For those of you who completed the work, good job! For those of you who are still trying to figure out what you're doing, keep working! The first draft of your story is due by TUESDAY, MARCH 12. (That's in two and a half weeks.) If you want to submit before then, please do!
Homework for February 28:
1. Work on short stories.
2. Read the following stories in preparation for a quiz and class discussion: "The Third Wish," "Thank you, Ma'am," and "The Eyes Have It"
February 14
We discussed three short stories and the ways they stand out. "We're Made Out of Meat" is a story told entirely through dialogue, which students can use as a guide when writing their own dialogue. Then, "The Interlopers" teaches a lesson about holding grudges and how hate only hurts the ones who hate. Finally, "The Landlady" is a perfect story with tons of foreshadowing, and the careful language found in the story sets the mood effectively.
I also handed out blank plot diagrams for students to use for mapping out their own stories. It's not required to turn in those specific diagrams. A Google Doc will suffice. However, I think the plot diagrams are helpful so students don't write themselves into a corner and resort to writing a less effective ending.
Homework for February 21:
1. Read "A Very Old Man with Enormous Wings," "The Moustache," and "Sleeping"
2. Turn in your short story idea via email no later than Tuesday, Feb. 19 at 5 p.m. If you plan on using the diagram I handed out instead of jotting down ideas on a Google Doc or in an email, you must bring it to me on Thursday.

*If you are still struggling to come up with an idea, read the plot ideas I handed out yesterday and review the list of archetypes linked above this post. You also have upwards of 20 writing prompts to spark your imagination. I have high expectations, so work hard!
February 7
We talked about the importance of short stories in literature and how they "came of age" in America in the 19th century. Short stories don't always conclude a plot the way we want them to, but the goal is always to achieve some level of satisfaction. An effective short story should leave you thinking.
Today we talked about "A Sound of Thunder" and "The Secret Life of Walter Mitty," which are two favorites of mine. We talked about character development, juxtaposition, and how to balance dialogue with regular narrative. My hope is that students will be inspired by the stories they read this month as they start drafting their own short story.
Homework for February 14: Read "They're Made Out of Meat," "The Landlady," and "The Interlopers." Come prepared to talk about them!
January 31
Yesterday we finished A Study in Scarlet and moved on to discussing how to write a short story. It's time to get busy brainstorming and charting plot diagrams. I handed out a page with tons of information, including deadlines, for students to review. (Here is a copy.) Students are welcome to get started immediately, but for those who tend to wait until the last minute, I need to see plot diagrams NO LATER than Tuesday, February 19.
In the meantime, we're moving on to reading short stories.
Homework for February 7:
1. Read "A Sound of Thunder" and "The Secret Life of Walter Mitty" (Ignore the questions at the end of "A Sound of Thunder".)
2. Finish the writing prompt we started in class – the 26-sentence story. Please type it so that each sentence has its own line.
January 24
Yesterday we reviewed Part I and the beginning of Part II of A Study in Scarlet. Needless to say, students were not expecting this sort of Sherlock Holmes experience. The writing style can be challenging, particularly if you're trying to skim! Go slowly and always make sure you understand what you're reading.
We also had another flash fiction writing session, which produced the proper amount of stress and (hopefully) interesting shorties. We are nearly done with writing prompts! The next step will involve writing their own short stories.
Homework for January 31:
1. Finish A Study in Scarlet.
2. Select a sculpture below and write a story inspired by it. Don't take the sculpture's message literally. Sculptures are symbolic of a greater idea or message, and every sculpture prompts an emotional response, so take your time and let the ideas sink in. Remember to consider exposition, rising action, a climax, and a resolution. CREATE TENSION as your story goes on. Too often, some of you rely on writing sequential stories (this happened, then this happened, then that happened, etc.). Resist the Urge to Explain (R.U.E.) and SHOW me a story.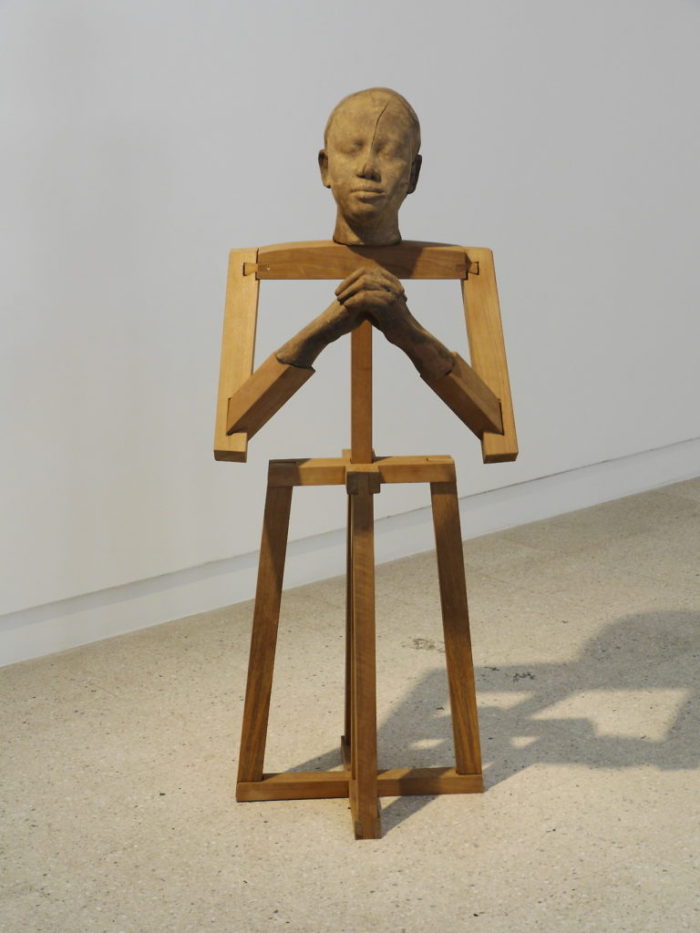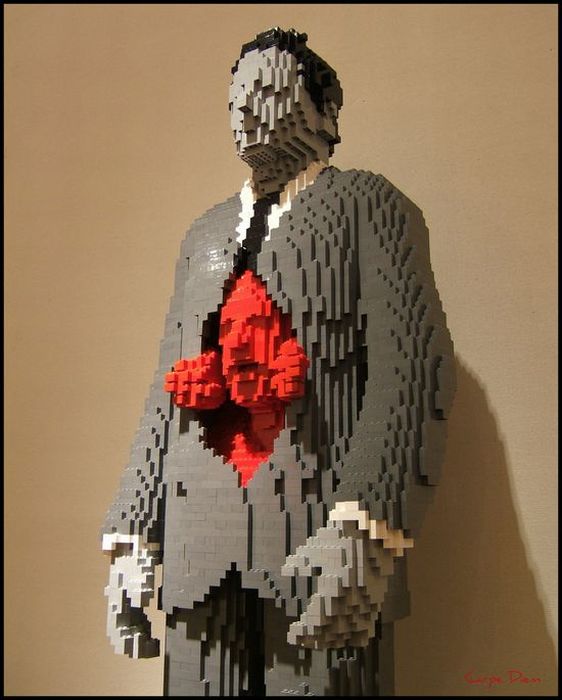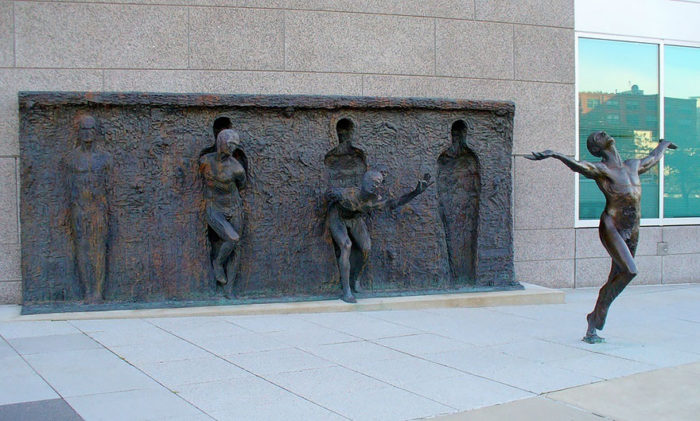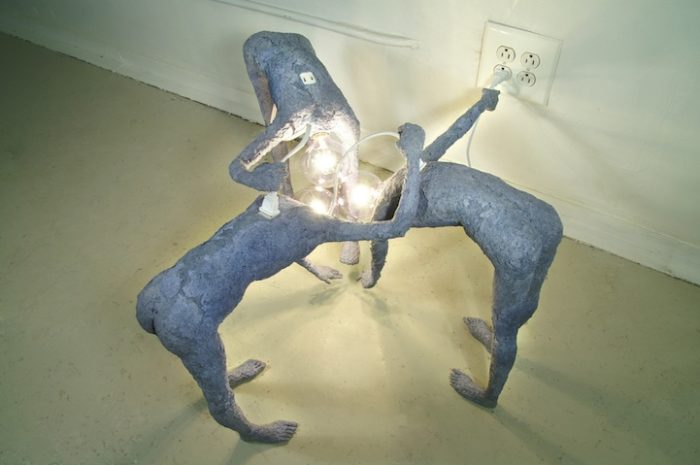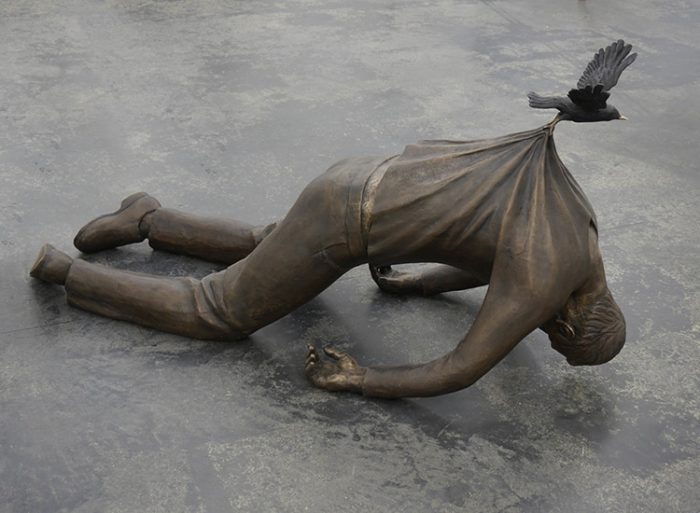 January 17
I was absent today but had a lovely substitute in my place! Thank you, Mrs. Vaughn, for filling in for me!
Normally we would've reviewed the first four chapters of A Study in Scarlet, but we'll save that for next week. I'm eager to see how everyone did on quizzes since the writing style and pacing of Sherlock Holmes is different from previous works we've read.
Hopefully everyone enjoyed today's flash fiction experiment writing a chain story. I am excited to read them! I hope the experience was sufficiently stressful 🙂
Homework for Jan. 24:
1. Finish Part I of A Study in Scarlet and read Ch. 1-3 of Part II in preparation for a quiz.
2. Write a story inspired by the lyrics from "Old Friends/Bookends" by Simon & Garfunkel. This is a popular, timeless song that your parents should know. You should've received a copy of the lyrics in class, but in case it gets lost, here they are.
January 10
Today I introduced Sir Arthur Conan Doyle and his first novel A Study in Scarlet. It isn't his best work by Sherlock standards, but it's a good place to start since it's the beginning of Holmes' and Watson's working relationship.
Then I surprised everyone with a timed flash fiction writing assignment, and this won't be the last time! It's good to write under varying conditions in order to exercise all areas of one's creative mental capacity. We'll do as much creative writing as possible between now and mid-February when they start their own short story.
Homework for January 17:
1. Read Chapters 1-4 of Part I in A Study in Scarlet.
2. Choose one of the following photographs and draft a story inspired by it. You may choose to write about the subject in the photo, the photographer who took it, from the emotion it evokes, or some other element related to the image. The photo does not have to be the start of your story. It can represent the beginning, middle, or end. Whatever floats your boat!
Be sure to denote on your paper which image you've chosen.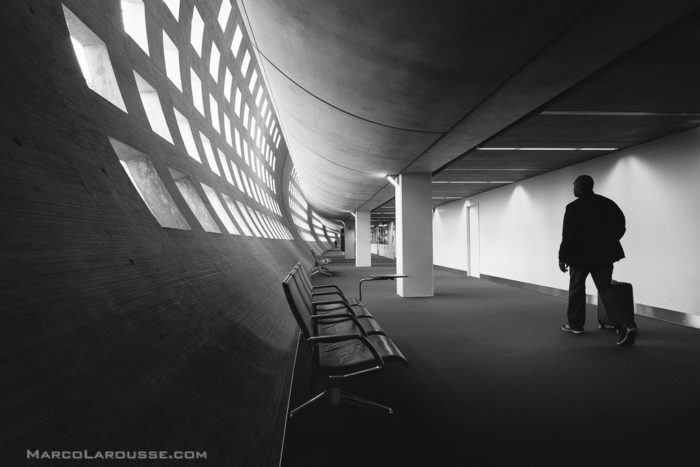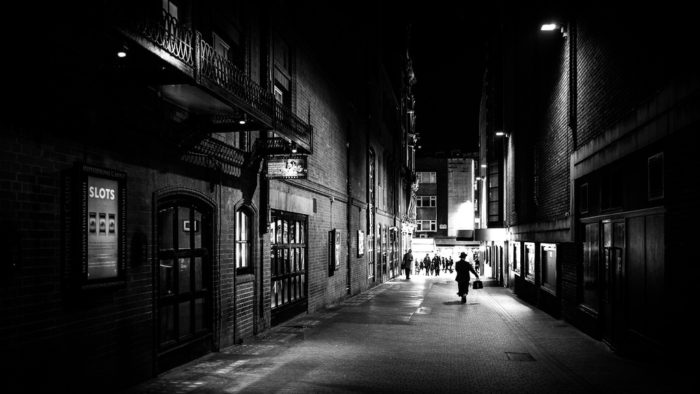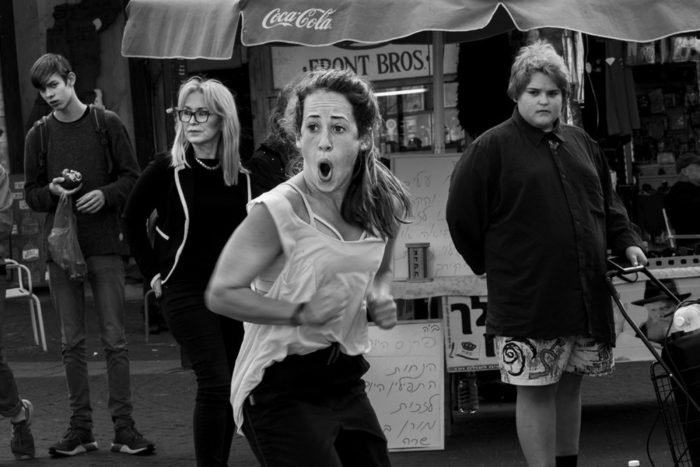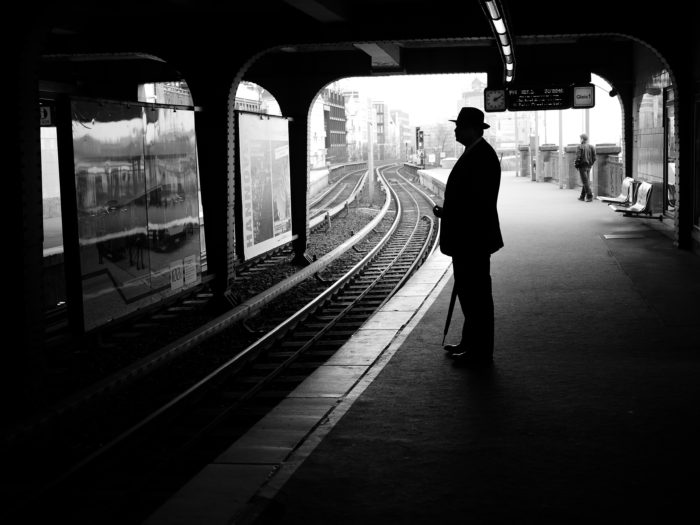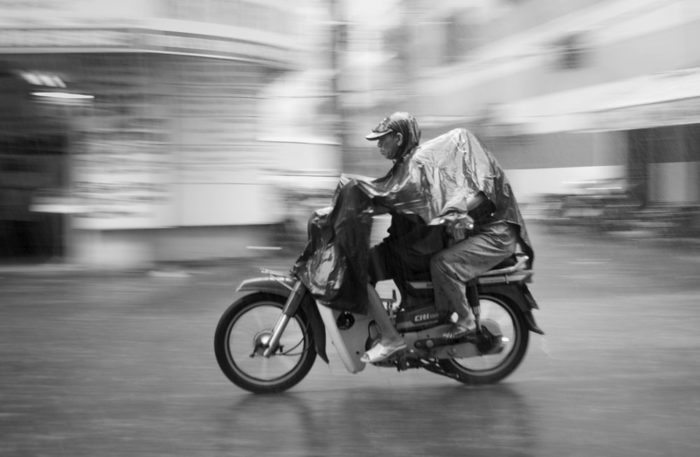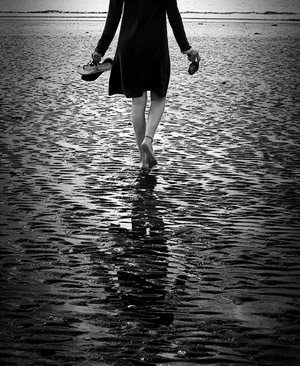 December 13
After wrapping up Wonderstruck, we went on to have a quiz game for extra credit. It was a fun way to review everything we've covered this semester and give the winning group a couple of extra points.
There is no homework over the break, but be sure to pick up a copy of A Study in Scarlet by Sir Arthur Conan Doyle. Much of Sherlock Holmes is available on the public domain, so you may be able to download a free digital copy for tablets, Kindles, and Nooks. (Maybe here?)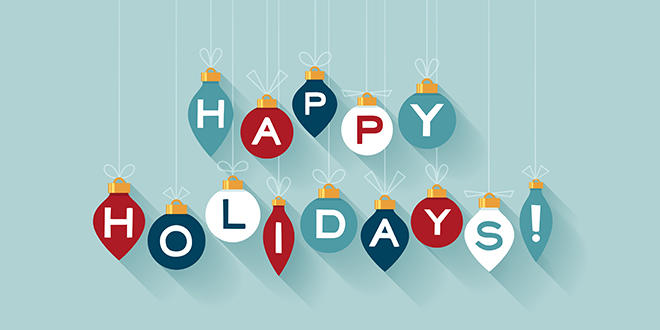 December 6
We discussed Part Two of Wonderstruck today, in which it was revealed that Lillian Mayhew is Rose's mother, and Daniel spent several months in Gunflint Lake with Ben's mother doing research for a diorama at the museum. These parallel narratives will finally merge in Part Three and streamline into one timeline. I think it's safe to say everyone has enjoyed this book the most!
I also reviewed a few things regarding literary essays. First, stick to proper format (Times New Roman, 12 pt. double-spaced), and be sure to include a separate Works Cited page at the end.
Speaking of works cited, please include passages and quote from the book to support your ideas! If you talk about something specific as an example to make a point, please give evidence by sharing the scene. This only boosts your credibility and gets you in the habit of citing work (which you will do the remainder of your high school experience).
For your Works Cited:
Boyne, John. The Boy in the Striped Pajamas. Random House, 2006.
Lowry, Lois. The Giver. Random House, 1993.
Sewell, Anna. Black Beauty. Penguin Books, 1954.
Homework for TUESDAY, DEC. 11: Email me your final essay no later than 5 p.m. on Tuesday so I can return a semester grade to you on Thursday.

November 29
Today we reviewed Part One of Wonderstruck, and I'm so pleased everyone is enjoying the story. It's a favorite of mine! Ben and Rose have two distinct stories that parallel one another 50 years apart.
After discussing plot points we talked about the difference between symbolism and motif. Not only do I want students to understand literary devices to enhance their reading experience, but I hope they'll incorporate some of these elements into their short stories.
Homework for Dec. 6: Read Part Two of Wonderstruck in preparation for a quiz. I'll return rough drafts next week!

November 15
Thank you for your patience with my web issues last week. Crisis averted!
Yesterday we group critiqued introductory paragraphs and topic sentences for literary essays, and I reviewed the grading rubric so everyone knows what's expected. Not only are there points for content, but there are also considerable points for grammar, punctuation, and format. Please do not ignore these details. If you struggle in these areas, get help.
I also introduced Wonderstruck, which we'll read through the remainder of the semester. If you haven't found a copy yet, the time is now.
Note: The noise level in this class continues to be a problem. While I love open dialogue and discussion, I am out of patience with talking out of turn, talking while I or another student is talking, and general disrespect. I don't think I'm exaggerating when I say that I have to tell folks to quiet down or stop talking every single time we meet. I've never sent anyone to the Green Team – ever – but I will start now because I'm exhausted of trying to wrangle busy mouths. It bothers me AND the students who are trying to listen and enjoy the class.
Homework for Nov. 29:
1. Read/observe Part One of Wonderstruck. Spend time studying the illustrations. There will be quiz questions related to both the text and pictures.
2. Write the rough draft of your literary essay and bring in a paper copy to me. If you need help over the next two weeks, I'm available! For some students, this is their first experience writing an essay with format, structural, and analytical requirements.
---
November 8
Information about the class on November 8 and homework due for November 15 was emailed. If you have any questions, let me know.
---
November 1
We reviewed Part Two of Black Beauty, which gives readers a glimpse into troubling times Beauty experienced at his third, fourth, and fifth home. Due to inexperienced owners and grooms, in addition to the stress and strain on Beauty's body from a high-society woman's demands, the horse had to deal with injury, illness and pain. These scenes spoke to the consequences of ignorance when it comes to the health and wellness of an animal. Not knowing how to care for a horse isn't an excuse, although Beauty consistently tries to find the good in his owners and grooms.
Then we dug into how the setting in a story is more than just time and place. Yes, a setting includes referential details to everything from era, historical context, and region, to whether the story occurs during daylight hours or at midnight. There are other elements to consider, such as weather and temperature, political and social climate, available technology, and whether or not the story happens on Earth or even in our universe. The setting also includes minute details, such as the furniture, the house, the wallpaper, whether or not the room has a houseplant, etc. This isn't to say creative writing is about labeling all the parts of a scene. Not at all! The challenge, though, is to build a scene with enough peripheral details so the reader understands the space in which a story is unfolding.
I mentioned all of these things because some students cut right to the dialogue in their writing prompts and either forget to include information about the setting or they don't consider those details important. Even though we're taking a short break from writing prompts to work on the literary essay, I hope this lesson will be remembered in the spring. (I'm sure we'll talk about it again.)
Now, onto the literary essay. A few students have written academic papers before, so this process is a little less scary for them. However, for some students, this is their first go-around on gathering ideas, outlining, and putting all of those thoughts into coherent sentences. Hear me: I am less concerned about MLA format and more concerned about the students' ideas and ability to analyze literature. You can have every sentence in its perfect place and still say nothing concrete. So, spend more time thinking, re-reading, and considering what to write rather than on how to write.
If you need help this week, please email me, but here a few reminders:
You must include examples from the novels to support your ideas. This means you need to include quotations or paraphrases in body paragraphs.
You must choose one of the essay topics on the list. Do not come in next week with your own interpretation of what this essay should be.
The essay is 20% of your semester grade, so please take this seriously. I've mentioned this essay at least every other class meeting, if not every class meeting, so this assignment is not a surprise.
Homework for November 1:
1. Finish Black Beauty (Parts Three and Four)
2. Draft an outline for the essay question you chose. (Here's the handout from last week as a refresher.) Refer to the outline example I handed out in class if necessary. A basic essay is five paragraphs – an introduction, three body paragraphs, and a conclusion. However, since the word count minimum is 750 words, you will likely have four or five body paragraphs instead of three. BRING YOUR OUTLINES TO CLASS FOR PEER CRITIQUE.
October 25
We began by reviewing briefly the remaining half of Part One of Black Beauty. There are a few key events that help shape Beauty's opinions about humans – the praise he received when being cautious about crossing an unsafe bridge, watching a pony being whipped by an abusive ostler, the fire in the inn's stable, and his falling ill after the young stablehand didn't properly care for him on a stressful night. Beauty learned that owners can be careful and caring, but they can also be willfully cruel. He learned that danger can come via ignorance – not knowing how to care for a horse can end in the same way as excessive abuse. Even though we're talking about a horse and not a human, Beauty is experiencing his Coming of Age. We are heavily shaped by our experiences, so the adult horse that Beauty will become is slowly being molded.
Some students are troubled to read about the poor care some horses receive. I am too! However, I pointed out that this speaks to Anna Sewell's original goal – to draw people in with empathy for labor animals. This speaks to her verisimilitude.
Then we moved on to discuss expectations for the upcoming Literary Essay. Please click here to print and review expectations, as well as to read the topic options.
Homework for Nov. 1:
1. Read Part Two of Black Beauty.
2. Complete the following writing prompt: At a garage sale, your character buys an antique urn which she thinks will look nice decorating her bookshelf. But when she gets home, she realizes there are ashes are in it…
October 18
We started our discussion about Black Beauty with a brief recap of Victorian England, the necessity of horses prior to motor cars, and Anna Sewell's intent to write a book from a horse's point of view in an attempt to spotlight animal welfare. No doubt the writing style is older than students are used to, but it's a straightforward novel plot-wise. The challenge for readers is to connect with the characters and consider whether Sewell's verisimilitude is on point.
We also discussed the difference between anthropomorphism and personification.
At the expense of sounding like a broken record, I continue to remind students that they'll start writing a literary essay soon and the topics to choose from will reflect our reading and discussions. Only half of the class takes notes, despite my encouragement to do so. The essay will be 20 percent of their semester grade. I hope it's taken seriously. We'll discuss expectations next week.
Homework for Oct. 25:
1. Read Ch. 12-21 of Black Beauty.
2. Complete the following writing prompt: Nothing good can come from a knock on the door at midnight, but I opened it anyway. Standing on my doorstep was…
October 4
We covered the last few chapters of The Boy in the Striped Pajamas, which does not have a happy ending. As a fable, it's designed to teach readers a lesson, so there is much to learn about kindness, knowledge, and prejudice from Bruno's unfortunate experience. Fables help us learn about other cultures and model both good and bad character.
We also talked about the following literary devices: red herring, deus ex machina, allegory, and anthropomorphism
I briefly introduced Black Beauty, which students will start reading over fall break. There will be no writing prompt or vocabulary this time.
Homework for October 18: Read Ch. 1-11 in Black Beauty in preparation for a quiz.
September 27
Today we discussed Chapters 8-14 in The Boy in the Striped Pajamas. The story continues to be frustrating since our main character, Bruno, is an unreliable narrator and oblivious to what's going on in his own backyard (literally). We finally reached the chapter where Bruno and Shmuel meet one another and begin a secret friendship through the fence of the concentration camp. In a dozen different ways, the author shows juxtaposition between these two characters. Though they were born on the same day, they couldn't be more different from one another.
We also had two chapters of backstory regarding Bruno's grandparents and the day Adolph Hitler came to Bruno's house for dinner. Though, being young and naive, Bruno was none the wiser of what that important dinner would mean for his family.
We went on to talk about how to add conflict to their stories. Conflict is essential, as it moves the protagonist forward on his/her journey and keeps the reader engaged. Conflict is momentum! If a story lacks conflict, it is stagnant and dull.
Ways to add conflict include 1) writing lively dialogue, 2) creating tension through dramatic elements, 3) elevating language with modifiers and syntax, 4) building emotional conflict between two characters or internal turmoil within the main character, and 5) using humor, shock, or disappointment to change the course of the story or create a shift in perception.
Homework for October 4:
1. Finish The Boy in the Striped Pajamas.
2. Complete this writing prompt: You wake up Saturday morning and walk into the bathroom. After rubbing your eyes and yawning, you look in the mirror to find a different face looking back at you. Your first thought is who is that? Your second thought is…
September 20
Today we began with a brief historical overview of the Holocaust, which is a troubling topic from every angle. While I prefer to keep things light and humorous in an afternoon class, it was imperative that students understood the gravity of the subject matter we're reading about in The Boy in the Striped Pajamas. I briefly explained the timeline of Adolf Hitler's rise to power, his "Final Solution," and the gruesome realities discovered in the aftermath of WWII. Our main character, Bruno, is the nine-year-old son of a Commandant in Hitler's army, and he's recently relocated to Auschwitz, where he will befriend a young boy inside a concentration camp. It's a heavy subject matter, but it's important. I encourage everyone to read the text with maturity and compassion.
After the history lesson, I briefly recapped the first seven chapters and went on to discuss Stakes and Proportion. Some students took notes, but others didn't. I recommend clicking on the link above and reading/printing the document.
Homework:
1. Read Ch. 8-14 in the book. (No vocabulary)
2. Complete the following writing prompt: Your elderly character escapes from the retirement home where his/her children put him/her…

September 13
We wrapped up The Giver today and filled out Freytag's Pyramid on the board to ensure students understood what represents the climax and falling action. The Giver is an interesting story because it dutifully makes the reader pause to consider the difference between living with knowledge and living in ignorance.
Then we talked about adding sensory details to their stories, an area where most students are lacking. Everyone does a fine job writing WHAT HAPPENED, but some struggle to address how it felt, sounded, smelled, or tasted. To fully flesh out a scene, a writer needs to create a world that gives the reader an opportunity to imagine what it's really like. Whether you're writing a mystery, adventure, or romance, endeavor to describe scenes with sensory details.
Homework for September 20:
1. Read Ch. 1-7 of The Boy in the Striped Pajamas.
2. Write a story that involves a babysitter who snoops around the homeowner's house and discovers a disturbing photograph. This is an excellent opportunity to describe the home, how the babysitter felt snooping around the house, the urgency or anxiety she/he felt upon discovering the photo, and so on.
September 6
This afternoon we reviewed Chapters 10-14 in The Giver. Jonas has started receiving memories and learning things like what snow is, what color is, and what physical pain is. His eyes have been opened to Otherness, which is in stark contrast to the community's Sameness. There are moments when he feels exasperated about the lack of choices in life, but The Giver explains that people can make wrong choices, and it is their duty to make sure that option is eliminated.
We also talked heavily about dialogue, and I handed out some instructions on how to write effective dialogue in stories.
Homework for September 13:
1. Define and study vocab – anguish, wisp, posture, dejected, solace
2. Finish The Giver.
3. Complete this writing prompt (you are welcome to change the name and context, but the dialogue needs to be in the story): "Don't touch that!" I shouted at my friend Jesse, as he reached for the…
August 30
Today we reviewed chapters 5-9 of The Giver. Jonas was chosen as Receiver-in-Training, so after 12 years of being assimilated as part of a utopian society, he's been separated from the collective as different. He has a new set of rules to follow, so his official journey has begun.
We also discussed three types of irony (verbal, situational, and dramatic) as it pertains to literature, and identified Jonas as an unreliable narrator on account of his ignorance. Perhaps that will change as truths are revealed to him during training!
Parents, a note about the class: Today, some students were extra chatty, to the point that it became a distraction. I love discussion – particularly literary discussion – but if certain students can't control themselves or have something solid to offer, I'll put them on the green team. As a teacher, I've never done that, but this could be the year that I start. No one benefits if I have to consistently tell students to stop talking out of turn and about topics unrelated to our work.
Homework for Sept. 6:
1. Define and study vocabulary: conspicuous, torrent, tentative, phenomenon, relinquish.
2. Read Chapters 10-14 of The Giver.
3. Complete a writing prompt in proper format: Three children are sitting on a log near a stream. One of them looks up and says…
August 23
Today we discussed the first four chapters of The Giver, as well as the difference between Theme and Topic in literature. The author of The Giver explores themes such as Individual vs. Society, Freedom and Choice, Knowledge vs. Ignorance, and the Suppression of Emotion by creating a society where its people have little say in their lives. Their names are selected for them, their families and spouses are decided for them, and their careers are established by the community's Elders. The goal is to create a utopia, but we, the readers, know this is an impossibility.
We also discussed the differences between flat and round characters, as well as static and dynamic characters. Hopefully students took notes!
Homework for August 30:
1. Define and study vocabulary words: dwelling, interdependence, reprieve, merriment, crescendo
2. Read Chapters 5-9 in The Giver.
3. Complete the writing prompt (typed in proper format, please): He turned the key and went inside the house. To his horror, he saw…

August 16
So, I may be swapping two of the books on the list for fall. Nearly half of the class has read The Boy in the Striped Pajamas and Wonderstruck, so keep an eye out for changes! I'll be sure to let everyone know next week what I've decided.
Today we made introductions and got down to business with Freytag's Pyramid, which is the basic five-point structure of a plot. We also discussed genre (fiction versus non-fiction) and the three primary types of conflict. We'll discuss these literary elements in greater depth with each story.
I expect each student to take notes in class, particularly since they'll each write a literary essay later in the semester. I don't mind open discussion, but I expect each student to listen to one another and be respectful. If they aren't taking notes, they will struggle with the essay.
Homework for August 23:
1.) Define and study vocabulary words (petulant, nurture, supplementary, transgression, regulate)
2.) Read Chapter 1-4 of The Giver.
3.) In essay form, answer the question, "Who are you?" Aim for 350-500 words and follow the format I laid out in class. (Times New Roman, 12 pt., double-spaced)